Over the past few months, visual technology has grown exponentially across Ontario. Presently, the large majority of businesses boast digital displays to some extent.
If you're curious about why this trend is gradually crystallizing across Toronto, we've rounded up some reasons to help you get a good grasp on its popularity.
1. They're Extremely Engaging
As soon as a prospective customer walks into a store, they subconsciously start looking for visual elements. And it's easy to see why. According to research, a whopping 59% of customers pay more attention to visual information over textual information.
Digital wall displays satiate a customer's thirst for visuality by offering high-quality graphics that instantly engage them. With high levels of engagement, you get high levels of conversions, sales, and profit. A win-win, right?
2. They Increase Brand Recall
Brand recall is the percentage of customers who instantly recall your brand when prompted with a product/service in your industry. For instance, most people associate crispy fried chicken with KFC, batteries with Duracell, smartphones with iPhone, headphones with Beats by Dre, and so on.
Digital wall displays expertly increase brand recall and strengthen brand identity by providing customers with strong visuals of your brand. As they absorb the visual content, they're more likely to recall your brand when thinking of a certain product/service.
Recommended Read: Increasing Brand Awareness Using Digital Signage 101
3. They're Interactive
Depending on your business and audience, you can opt for touchscreen digital wall displays that are fully interactive. As your customers engage with the displays, they can browse through your ongoing deals, read product/service descriptions in real time, watch videos, etc.
4. They Offer Great Value for Money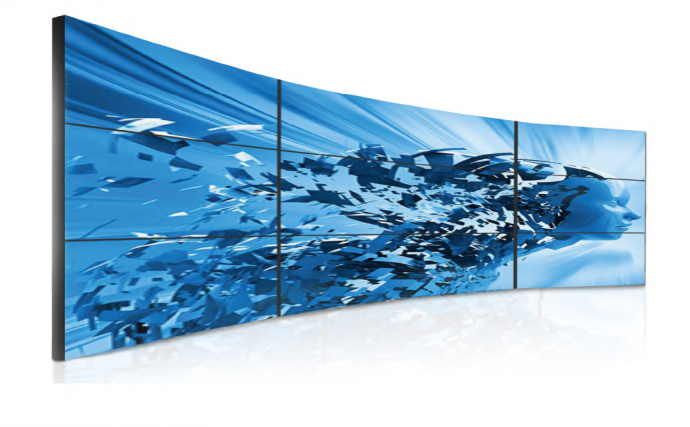 Digital wall displays are known for providing incredible value for money. As an investment that pays off in the long run, you'll reap the benefits of enhanced customer engagement and retention, improved in-store customer experience, increased walk-ins, and more!
5.  They Help Your Business Stand Out From the Crowd
Customers are more likely to walk into a store that features a vibrant, eye-catching digital wall display than one that doesn't. In essence, a high-quality digital wall display will help your business get an edge in your industry and stand out from the crowd. As you engage more customers, you'll manage to grow your audience and ensure long-term success.
Recommended Read: How to Make Your Digital Advertising Campaign Stand Out
Ready to give your customers something to look forward to when they visit your store? We can help you get started! We specialize in offering cutting-edge indoor and outdoor digital billboard solutions in Toronto. Check out our collection of digital billboards, indoor digital signage, digital floor displays and kiosks, digital display controllers, and digital display hardware to find an option that's right for you.
For more information, call 647-699-4074.