Digital Floor Displays & Kiosks
Digital interactive kiosks can help create a digitally immersive shopping experience, guide people through complex buildings, effectively communicate with employees.
Learn More
Digital Floor Displays & Kiosks
AN INTERACTIVE KIOSK SOLUTION FOR ANY ENVIRONMENT
Our digital kiosks and indoor digital advertising screens have been built using high-quality commercial components for high traffic environments. These kiosks can be used in many ways across different industries. A few examples of how kiosks are being used today are to showcase products, guide guests in commercial, industrial, and governmental buildings. They're also being used as digital menus!
HOW INTERACTIVE KIOSKS BENEFIT YOUR ORGANIZATION
Today's consumers are more tech-savvy and feel comfortable looking for information using interactive kiosks. Digital floor displays, indoor digital advertising screens, and digital kiosk advertising create a digitally immersive shopping experience. It guides people through complex buying decisions and communicates effectively with employees locally or globally.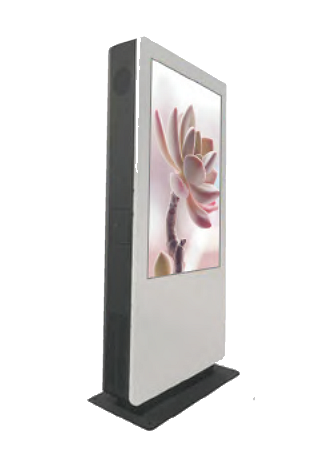 Commercial Digital kiosks
Interactive kiosk that are built for 24/7 use, so you stay up and running.

Mobile
All interactive kiosks are easy to relocate.

Installation
We provide everything needed to make the installation quick and secure.

Training & Support
Our team is ready to help you when you need it.