Transform any space into an engaging, informative and entertaining experience with CLEARTOUCH indoor digital displays.
Learn More
The benefit of indoor digital displays is undeniable. In a world where visual technology rules, you need indoor digital displays for advertising to help your ads stand out and capture the attention of your target audience.
Our indoor and outdoor digital display solutions are perfect for retail stores, commercial lobbies, corporate offices, waiting areas, elevators, transportation, and other indoor high traffic areas. If you have a high traffic area or simply want to advertise or promote your message at a bigger scale, our indoor digital signage can make it interactive and easy.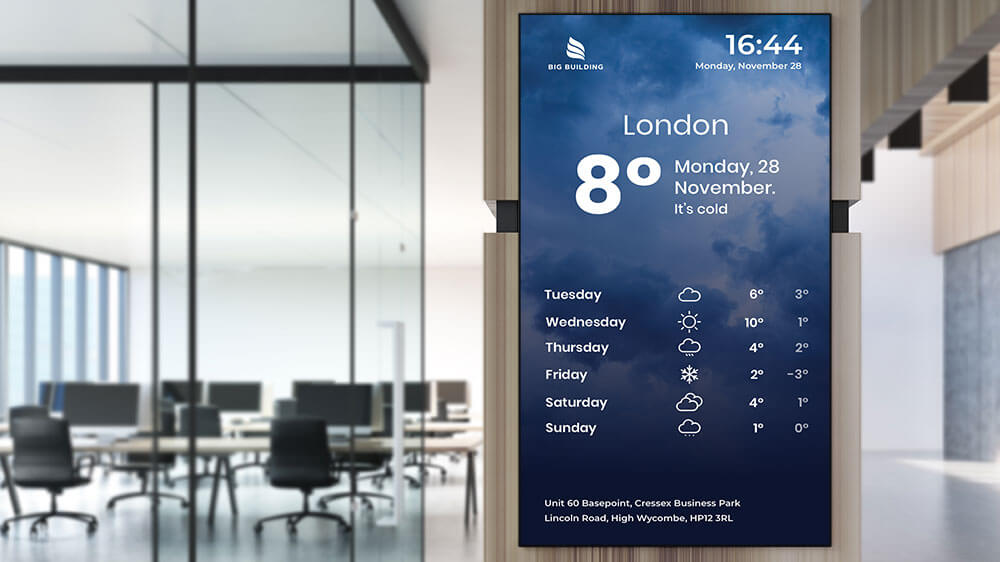 Visual communication is our passion.
BENEFITS OF INDOOR DIGITAL SIGNAGE DISPLAYS
Corporate Branding
Extend digital communication to entrance ways and lobbies with impressive video walls
Greet guest with personalized welcome messages
Promote new products and services in waiting areas
Up-sell your products and services to your clients using displays during your sales demonstrations
Improved Communication
Improve employee communication regardless of office size or number of locations
Ability to train employees who are in remote locations
Build team spirit with team photos and event videos
Recognize employee accomplishments
Ensure a safe working environment with emergency alerts
Make an Impression
Welcome your guests with personalized welcome messages
Promote new products and services
Showcase Client Video Testimonials
Promote your company's history and milestones
Reduce printing and logistics costs of static communications that may never be read