To survive the COVID-era, businesses have to find a way to cut costs and maximize their revenue. Although digital signage can prove to be very beneficial in delivering crucial messages and health and safety, it can also be quite costly.
That being said, there are steps you can take to save money when installing digital signage.
Let's take a look at some of them: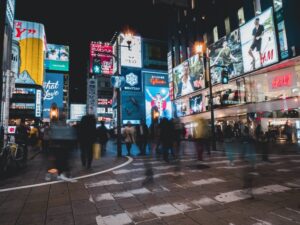 As exciting as it may be to install a giant wall for a screen in the office, do you really need it? Different sizes of digital signage serve distinct purposes.
If you just want to loop your company's introduction video in the lobby for those waiting, you don't need an indoor digital wall display; smaller digital signage will suffice.
The idea is to determine your requirements before making any impulsive decisions that'll cost you heavily.
Make a list of your requirements and negotiables; it'll help you shortlist digital signage that best fits your needs.
Make Use of Digital Signage Apps
So you've spent a good amount of money on a large digital sign, and now your media team has to spend hours coming up with exciting content to display on it?
Your team doesn't have to design content every day, they can use digital signage apps to make their lives easier and focus on other tasks.
With the right digital signage app, you can add effective features on your display, including analytics, social media, content triggers, and more.
These digital signage apps are very cheap and can save you time and money. Some apps offer trial versions, so you can try them out before purchasing.
Go for an LCD Instead of an LED
LCDs are significantly cheaper than LEDs. Although they're cost-effective in the long-run because they consume less energy, if you're looking to get immediate benefits from a digital display system on a tight budget, then an LCD is the way to go.
ClearTouch Media offers a variety of digital display systems for advertising in Toronto. Our services include designing outdoor digital signage and kiosk digital advertising.
Our team listens to your requirements and designs digital display systems accordingly. We keep your needs and your budget in mind when designing digital display solutions that effectively deliver messages.
If you're in Toronto and need power digital display systems, get in touch with ClearTouch Media today at 647-952-9540.