Table of Contents
Why Office Digital Signage Is Important
You no longer have to wander around looking for your meeting room or get lost trying to find the desk you reserved for the day. Digital signage in the office cuts down on wasted time which can be used for more important tasks.
Also, unlike paper signs, digital signs in the office can be changed right away to let people know about important updates without making new signs to replace ones with old information. By getting rid of manual, time-consuming steps, everyone can make decisions based on correct and up-to-date information.
Emerging Digital Signage Trends To Watch in 2022
Interactive Office Digital Signage
There has been a rise in technologies and processes which have helped people get involved in the past few years. To be more specific, solutions which keep employees and customers interested are getting more and more attention. One of the most valuable things is attention. With so many distractions coming at them, it's getting harder to keep a user's attention. From UX experts to IT managers to office managers, almost every tech professional has been trying to solve this problem.
Touchscreens are a good example of how far we've come. Now, you can expect to see more changes in other areas (such as improvements in tools like facial recognition software). You can also expect to see more digital signage software which makes booking conference rooms and keeping track of visitors easier; this used to take a lot of time, be tedious, and be done by hand.
Wayfinding Digital Signage Trends
As workplaces become more mobile and companies adopt flexible seating arrangements like desk hoteling and hot-desking, it can be hard for employees to find people and places quickly. Over the past 20 years, wayfinding signs have changed from static, non-digital displays to more advanced, interactive screens which help people easily find their way around your work building.
We think that finding your way will become even more important in the months and years after the pandemic. You can also expect to see more step-by-step directions and better back-end functions.
At the moment, the best places of work employ signs with modern features like:
Users can choose spaces and people, plus book meetings with just a few taps or clicks on an interactive map.

Users can use advanced search features to look for people, rooms and desks on more than one floor.

Personalized views which let users see spaces as interactive maps or lists, depending on their needs.
Advanced Customization Options
One of the things IT and office leaders dislike most about many digital office signage solutions is they can't be changed. When software is made with only the provider's logo and colours (and not your own), visitors and employees feel like they are in a different place.
The best digital signage software lets businesses change the look and feel of digital displays to match their brand. This is one trend in digital signage we're sure will keep getting better over the years.
Office Digital Signage With Sophisticated Integrations
Connectivity will transform the workplace. Data from several sources strengthens business systems and applications; office digital signage is similar and integrations determine its usefulness. If your office's digital signage isn't connected to its ecosystem, information can't flow quickly, and it's less user-friendly for workers. This reduces adoption rates and benefits.
In the future, you can expect to see more digital signage options for the office which can connect to a wide range of apps and services. These include:

Room scheduling software

File management

Work requests

Google Apps

Chat platforms

Office 365

Wayfinding software

Outlook
In addition, more complex APIs will be available so you can discover new methods to integrate and link your workplace data, allowing you to concentrate on putting it to good use.

Choose Clear Touch Media Digital Signage
Our digital display solutions in Toronto and the GTA are great for commercial lobbies, retail stores, Corporate Communications, Automotive, Banking and Financial, Healthcare facilities, Hospitality/Hotels, Government facilities, Education facilities, Food and Beverage, Industrial/Manufacturing, Casino and Gaming, Property Management locations, and for all kinds of experiential campaigns. LED options for both inside and outside work well with projection technology, interactive experiences, and so on.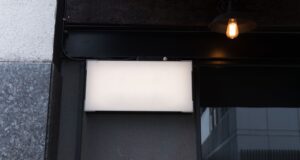 Visual technology runs the world today. Use digital displays for advertising to make them and other communications stand out and get people's attention. You can take your marketing to the next level with digital photos and videos. As one of Canada's best digital signage companies, we can spread your message to a wide audience or focus on a specific location or group of people. 
Call us now at (905) 362-2622 or visit us online at cleartouchmedia.com for more information.