Digital signage is expected to play a critical role in helping students adjust to school life in the COVID-era. It's not surprising that educators, parents, and students themselves are nervous about going back to school during the current crisis. Digital signage can help make their transition a little more comfortable by delivering important messages via screens.
In the COVID-era, digital signage can have various purposes. It can be used to deliver messages about health and safety in the school setting, provide directions as many classrooms may have shifted, important information, and other contact less solutions.
Let's take a look at how digital signage can be used in the COVID-era:
Communication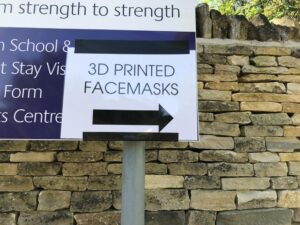 Whether you're returning to an educational institute or your office, your management would have drawn out a list of rules and regulations that must be followed to ensure everyone's safety.
In school, digital display systems can be used to broadcast messages from the school principal that students watch from their classrooms instead of gathering in an auditorium. It can be used to deliver messages
Communication about keeping masks on, washing hands for 20 seconds, and maintaining distance in the hallway, can be shown on digital signage. Each school is implementing their own strategies to tackle the virus.
Communicating crucial messages through digital display systems is a simple way of keeping everyone informed.
Way finding Strategies
Wayfinding systems make the most sense on large college campuses where new kids can easily get lost. In the COVID-era, where students may be hesitant about walking up to strangers to ask for directions, wayfinding services on digital display systems can be very useful.
Get Contact-less Solutions    
The greatest benefit of digital displays is that they provide contactless solutions. You can incorporate voice integration and QR code technology that allows students to interact without touching the screen.
During the ongoing crisis, school systems must do what they can to empower their students to be proactive when it comes to their health and education.
As nerve-wracking as it is to go back to school during a deadly virus, educational institutes can make use of technology to keep everyone safe.
ClearTouch Media provides a range of digital display systems for advertising in Toronto, ON. We offer outdoor digital signage, kiosk digital advertising, and much more.
If you're in Toronto and need power digital display systems, get in touch with ClearTouch Media today at 647-952-9540.