Among the various advertising options available to business—digital signage is by far the most effective. With low cost per exposure values ($0.15 per 1000 exposures), eye-catching content and with higher customer engagement rates—you can't afford to skip on electronic displays for your marketing strategies. However, if you are to fully utilize the potential of digital signage, you need to pick out the right hardware for your purposes. See, there is no best digital signage hardware that offers great performance across all applications—but there is a way that you can pick out the best hardware for your needs.
The key to finding the right signage solutions is figuring out your needs, your budget and the environment you intend to install the signs at. Keeping these factors in mind will help you filter out which type of signage best serves your plans and what other supporting equipment you will need. Considering the vast range of products in the market, having these "filters" can help you narrow down to the right decision.
Specifically, you should ask yourself the following questions when you're in the market for digital signage hardware:
What Type of Displays Do You Want?
There are basically three display options available, each of which offers different advantages depending on how you will use them. These include:
LCD Display—An older display technology that is often used for up-close viewing because it's easier on the eyes. Commonly used in kiosks and other indoor applications.
LED Displays—The newest display technology that offers greater illumination and clarity that is perfect for when you want to stand out. Often used for outdoor advertising applications.
Touchscreen—For when you're looking to interact with your customers and create an immersive advertising experience.
What Media Players Should be Used?
A signage media player stores the content to be displayed on the signs you set up. There are numerous types of media players in the market, some that offer greater portability and others that offer greater storage capacity. Fundamentally, there are two types of signage media players:
External Media Players—These have higher storage and are connected to your electronic signs through Wi-Fi or HDMI cables.
System on a Chip (SoC)— This is something like a USB that doesn't have a lot of storage space but can be plugged directly into any display hardware to turn it into a digital sign.
Carefully assess your content volume and think about how much information you'll need to present through your sings to pick out the right media player. You don't want to overspend on an external media player with little or nothing to display through it, nor do you want to find yourself putting out repetitive ads that lose their appeal. It might help if you think of how much money you can afford to spend on your media player.
Mounting and Enclosures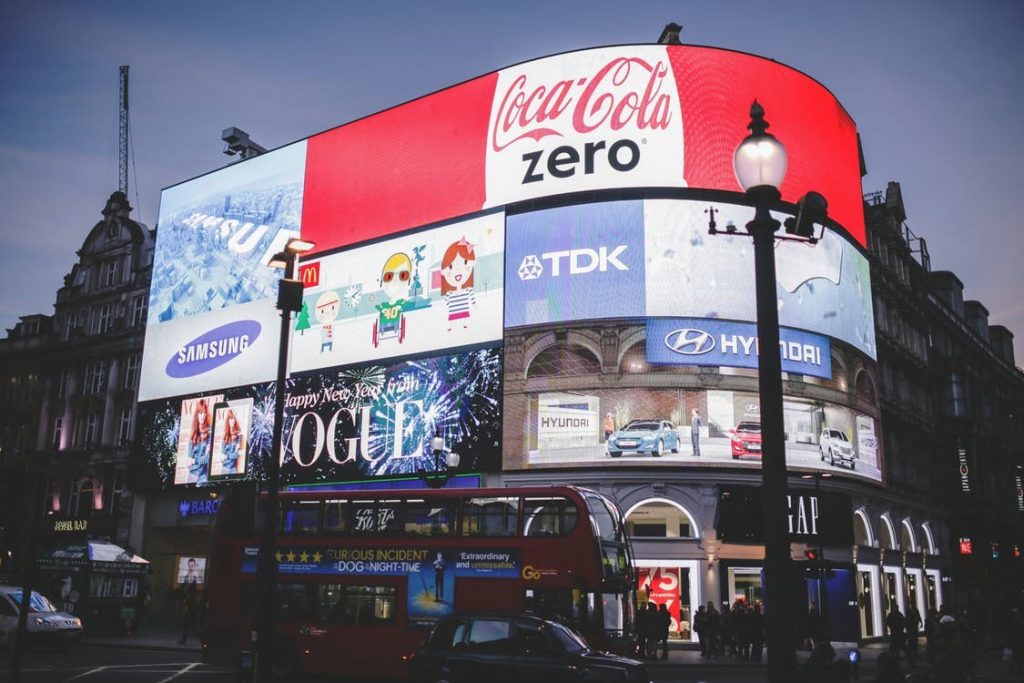 How and where you set up your signage has a major impact on how the content being displayed is received by the viewers. You have to step into your viewer's shoes to see what makes for a better angle and how to enhance sign's visibility given your surroundings and the changes in lighting throughout the day. Imagine setting up a sign at an angle parallel to a really busy street—people will drive by it or walk past it without a glance because the sign doesn't intersect with their line of sight. So, you should think about the placement and angles of the hardware to ensure maximum visibility and choose the appropriate mounting equipment to set it up in the right place.
You should also invest in enclosures for the signs because there's a huge risk of damage to the equipment. Digital signage is rarely ever cheap and you should make sure to keep your equipment safe from all the possible risks to its safety.
Invest in Digital Signage For Your Business Today!
Clear Touch Media offers a wide variety of digital advertising services in Toronto. The core of our services is supplying high-quality digital signage for your advertising needs, including indoor digital advertising screens, floor standing LCDs and screens for kiosk advertising. Call us today to learn more.